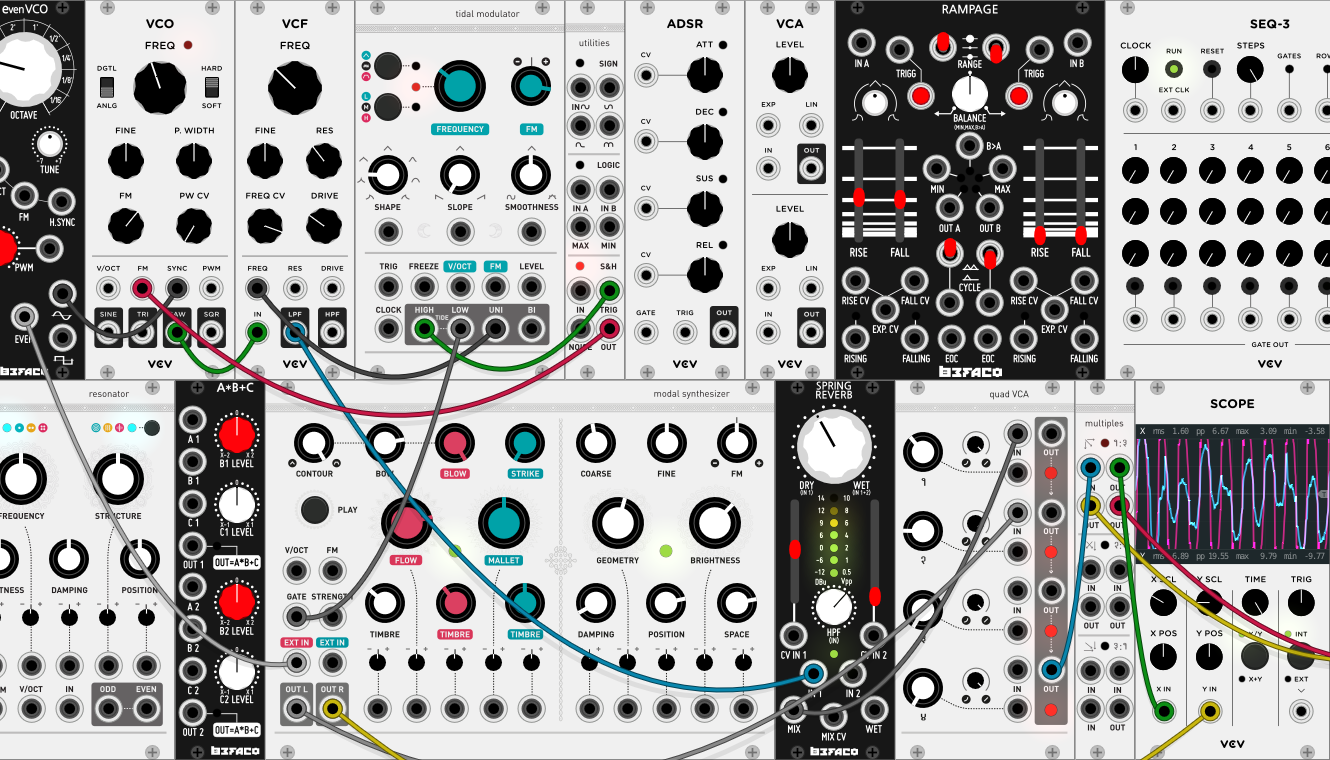 For those of us not ready to jump into Eurorack, there's always the virtual option. (Personally I'd love to have some kind of system that had both).
VCVRack is free open source and an amaxzing amount of plugins. It doesn't have to be the best ot be the one thatt everything else will be comapred to.

In this regard I would guess that Softube would offer a better sound with libereral use of oversampling and accurate emulations for a premium price. No third party developers but top noth patchers like Buchla.

The Concept Mixtape - LIVE - EP:7 The Return of the Magnificent

with special guests SCANNER @robinrimbaud from his constantly updated fan bandcamp club

& some audio visual stuff from @fire_toolz

Memes, Digital art/poetry
and a whole lot more 😎🎛️🎹https://t.co/L6Qx9jat9p

— ₮Ɇ₵Ⱨ฿Ø₮ (@Techbot) July 4, 2020
This June 5th is Bandcamp waiver day.

Lisa and I will match our bandcamp  spend with a donaltion to the bailout funds.
The two purchases I'm most looking forward to are
Subscription to the Label: NonClassical
And
the Digital Discography to Russian Hip Hop Label : RMixed
Subscribe to